5 Smart Home Gadgets You Need in Your Apartment
As smart technology becomes a more integrated part of our lives, single-family homes have taken priority in ease of integration and accessibility. That doesn't mean that apartments are at a loss for smart tech, however. In fact, that is part of the problem we at Quext are trying to solve. Smart technology should be an easy avenue for from the operator getting solutions installed, to the end user. So, without further ado, here are 5 useful gadgets to make your apartment just a little bit smarter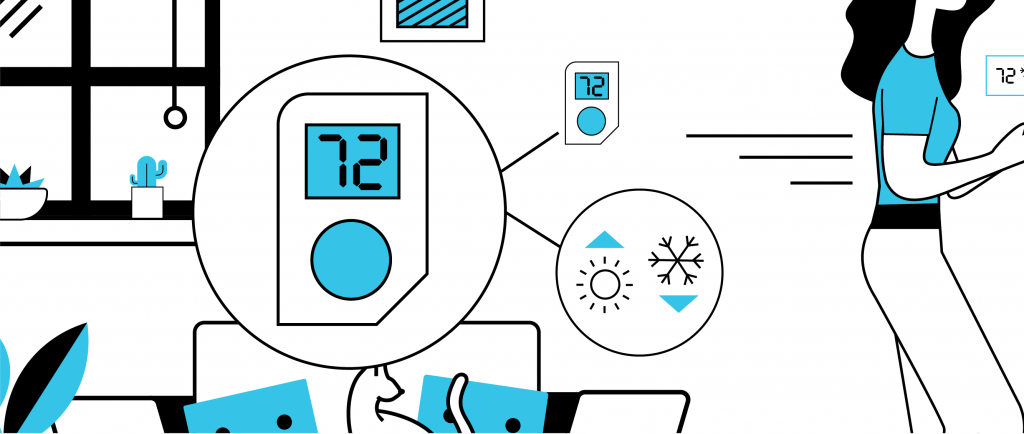 1) Smart Thermostat
An IoT thermostat that you can control from your phone isn't just efficient, it helps save you money and preserve the environment. Most thermostats allow you to set "programs", so you can choose when the device is in use, and when it's able to go inactive. As a result, your thermostat spends less time in use, saving you money and helping preserve the planet, all on an automated program that you only have to set up once.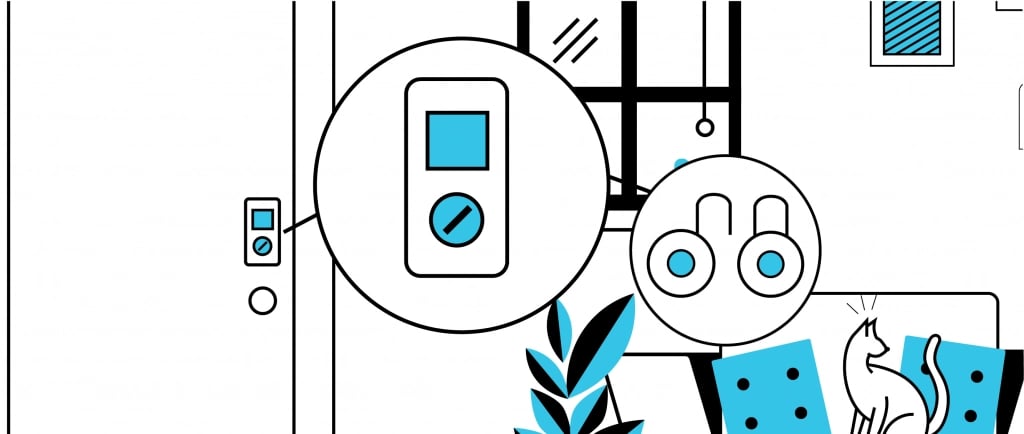 2) Smart Lock
The peace of mind alone that comes from a smart lock makes it worth the cost. Smart Locks come in all shapes and sizes, some with number pads, others with fingerprints, but all generally accessible through your phone. The ability to lock your home from wherever you are through your cell phone is revolutionary, especially in the apartment sector.
3) Better WiFi Solutions
WiFi has very quickly risen among the "necessary amenities" list for renters, and with good reason. While some apartments still expect you to supply your own wifi, recent trends suggest that centralized internet for apartment communities is more attractive and beneficial to many renters. Like we mentioned last week, WiFi 6 is aiding in the distribution of much larger bandwidth to multifamily communities, and it's innovations like this that are preventing apartment renters from falling behind in WiFi technology.
4) Controllable Lighting
Lighting fixtures have become one of the most popular smart technologies in recent years. Controlling on/off, brightness, and even hue all from your phone, it comes as no surprise either. Lighting setups allow you to turn off your lights when not at use, dim them whenever you don't need the full effect of your lightbulbs, or even rapidly shift colors if you want to turn your apartment into a disco party!
5) Smart Hub
The final piece, something to bring all of your gadgets together. Smart Hubs, such as Google Nest or Amazon Echo allow your smart apartment to come together into one app, system, and hardware. Convenience and accessibility are the forefront of a smart apartment, and a smart hub is the final step to bringing all your new gadgets together. With so many individual smart apartment pieces, being able to connect them all via Bluetooth to one place where you can use your voice to control it all is the best way to make your apartment feel truly "smart".