How Does a User-Friendly Website Help Keep Renters?
We all know a good user-friendly property website is imperative for showing off the incredible amenities and services your property offers as well as handling all incoming prospects. But websites are not only for drawing in new renters, they are also there to retain and assist current renters. There are two main functions that should serve this purpose: ease of communication and user-friendly resident portal services. Let's dive in.
Ease of communication with a user-friendly website
One of the main ways to keep a resident happy at your property is keeping them informed about changes happening at the property, announcements, events…etc. The second is offering an open line of communication to ask and answer questions, open dialogue for in-unit services and signs for relevant information about the property such as when the pool or gym is open. But, as noted before and especially since the onset of COVID, virtual communication has become much more highly used than in person communication. This is where your user-friendly website comes in. When renters can't find a way to communicate in person, they use tools on property websites to get answers. But, in these situations, old school contact forms don't cut it. They typically take too long to reply and the person filling out the form is never 100% confident the message has been passed on.
So, what do you do?
Many properties have adopted new forms on virtual communication like chatbots or better phone access to reach the property staff. Our Digital Human is a great example of that. This adjustment to an apartment's communication style shouldn't be over complicated. Offering more ways for current and future residents to communicate with property staff quickly and efficiently will always be important.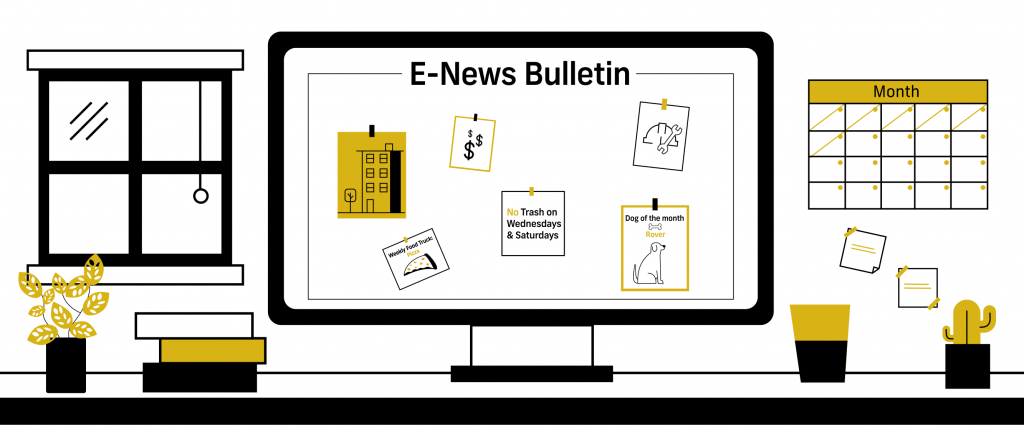 User friendly website services like a resident portal
This way of communicating with current residents isn't too far off from the general "ease of communication" we were talking about before, and that's because a user-friendly resident portal is really just another communication tool.
Let's think through what resident portals traditionally offer:
-Application process
-Leasing capabilities
-Billing and Payments
-Maintenance requests
-etc…
With the rise of younger and younger renters coming into the market, apartment properties must keep services like these online and make them easy to use all in one place. Young renters only want 3 things in an apartment: great amenities, honest & caring property staff and online services where they can take care of all necessary items without talking to people.
The demand for services and easy communication online will continue to grow as the number of young renters continues to grow. This is also true for the growing demand for smart technology on properties, but that is a completely different topic.
Want more info on how Quext can help your property retain renters through your user friendly website? Check out our apartment website builder or reach out to us, we'd be happy to talk to you.