Closing the Digital Divide: High Prices, Misinformation, Bad Credit
It's easy to take internet access for granted. You might be surprised to hear that the Pew Research Center found that 44% of adults with household incomes below $30,000 don't have broadband in a 2019 study. The digital divide has existed as long as we've had personal computers, but the importance of digital access has never been clearer. We're finally emerging from a year of work-from-home, and the cracks in our ability to connect with each other are showing. We rely on our devices, whether we're looking for further education, trying to find a place to live, or need to schedule a vaccine. For example, a study from Common Sense Media, Boston Consulting Group, and the Southern Education Foundation found that 30% of K-12 students in the U.S. didn't have acceptable internet connection, devices to attend online school, or both. This didn't come out of nowhere – the digital divide reinforces racial and economic inequality. Communities are working to bridge this gap, and multifamily operators will play an important role as we move forward. Properties that offer managed WiFi solutions can help solve some of the causes of the digital divide.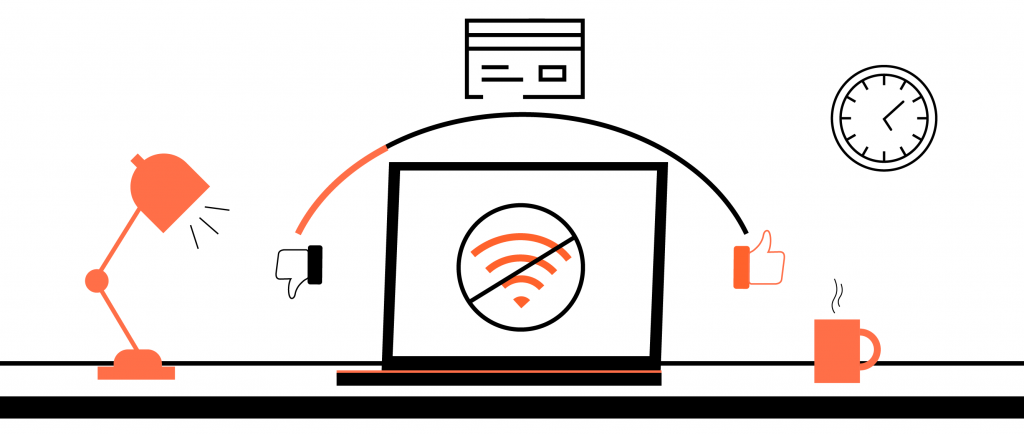 Where does the digital divide come from?
One critical factor in the digital divide is price. High-speed WiFi can be prohibitively expensive, especially for the people who need broadband the most. Students, families with young children, and those searching for a job all need internet access to meet basic needs. When schools moved to remote learning last year, we heard stories of kids studying outside of fast food restaurants just to connect to the free WiFi. Some people routinely rack up large cell phone bills since they don't have access to high-speed WiFi. Property managers have an opportunity to bring affordable, reliable community WiFi to renters. Residents can finally say goodbye to triple-digit internet plans.
Misinformation also plays a role in the digital divide. People who need WiFi and are able to afford it might not buy because of the idea that broadband is too expensive. Some may have been burned by previous experiences where they were upsold and overpaid for a faster connection than they needed. Others might not know how to go out and get the internet access they desperately need.
Another contributor to digital inequality is credit. Purchasing WiFi often requires a credit check, and this means internet access can be a non-starter for those in difficult financial situations. Some service providers even require customers with bad credit to pay for hardware up-front. Property-wide WiFi removes the need for individual hardware and is available to all residents, no matter what their background is. A bad credit history can follow you for years. Without reliable internet access, it can be even more difficult to recover from financial challenges. Community WiFi can give people a chance to recover and thrive.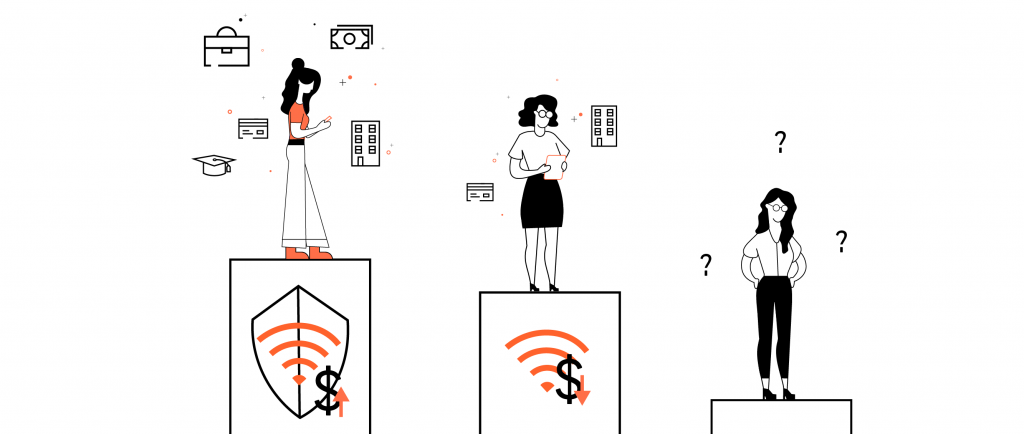 Bridging the Gap
Managed WiFi for apartments can bridge this gap, allowing residents to connect instantly when they move in. That means no installation, no hardware, and no questions asked. Property-wide wifi solutions provide opportunities for people who have been unable to access the technology they need.
Closing the digital divide is a top priority as our society grows and moves forward. Access to broadband is a basic necessity. Unfortunately, WiFi access isn't available to many of those affected by cycles of poverty. Digital inequality also disproportionately affects Black and Hispanic people, who are less likely to have broadband or a home computer than average. A Pew Research Center survey found that 79% of white respondents had broadband at home. Only 66% of Black respondents and 61% of Hispanic respondents had home broadband. The digital divide is another component of the inequality that exists in our society. Multifamily operators have an opportunity to provide cost-effective, reliable internet solutions to their residents without sacrificing NOI. Operators are uniquely positioned to fight the causes of the digital divide and help their communities grow into even healthier places to live.