Your Guide to the Next Generation of Renters-Gen Z
In a study done by Multifamily Executive, Generation Z makes up for 23% of the renting population. At an average age of around 21 years making up nearly a quarter of the renting population, it is time for multi family operators to start transitioning to meet the needs of the younger renting generation.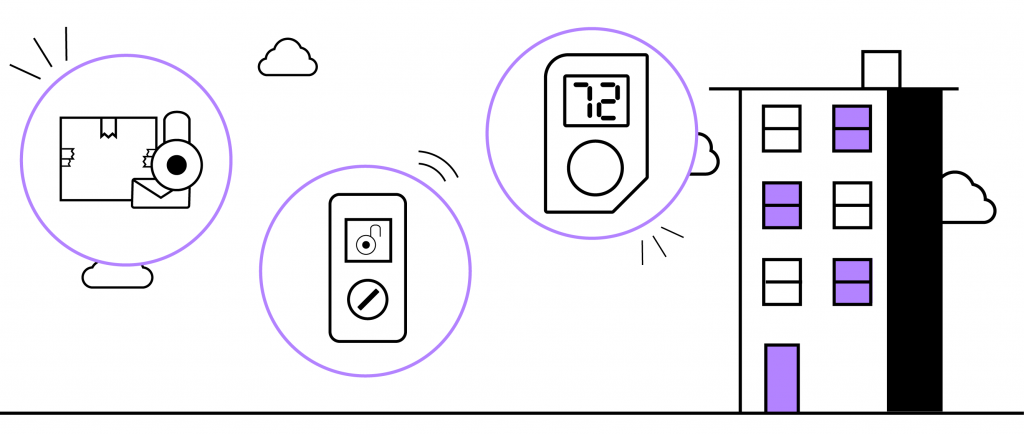 First off, technology. As the first generation to grow up entirely around technology, these renters expect to have smart hardware and amenities as a staple of the apartment they choose. Here is a quick list of some of the top smart technology pieces that can draw Gen Z renters to your property:
-Smart locks-Safety is key, and keys are unnecessary. A number pad or fob are 10x easier to deal with than a key on a keychain, and it gives renters wide access to other areas around the property that have similar access.
-Smart thermostats-These renters are students and employees who are usually gone from their apartments on a consistent or totally random schedule. Having the flexibility to control the temperature of your home from anywhere is key.
-Package safety-Ah, the beloved Amazon package. Our good friend, billionaire and fellow space enthusiast Jeff Bezos can deliver our online orders in 1 or 2 days, but he can't protect them once they arrive at our front door. Most people also don't have the time or resources as YouTuber Mark Rober to teach package thieves a lesson, so package storage in a safe location is a real draw.
Next up is community. Community engagement for young people is important, and key to keeping a renter long term. Generation Z is a young generation who takes being together with friends in different situations very seriously. Parties, events, celebrations are all ways to keep young people involved in a community. Keep the experience of your property unique and entertaining and you'll have these young renters for a lifetime.
Lastly, the most important part of learning Generation Z is understanding colloquialism.
Picture this, you're 30+ years old and giving a tour to a Gen Z individual. You walk into the apartment and show around the living room. The individual looks you right in the eyes and says, "Yo, this apartment is fire bro, no cap"…how in the world do you respond and what does "fire" and "no cap" mean? Let's start with a translation, the individual is expressing their excitement towards the nice apartment and saying, "Hello sir, this apartment is very nice, I am not kidding."
Let's try another one for testing purposes.
"This gym hits different. It's a vibe, for real."
Which translates to, "This gym is different in a very good way. I will definitely work out here, that is a fact."
See, not so hard, right?
If by now you are still having trouble keeping up with the language barrier between millennials/boomers and Gen Z, I recommend downloading TikTok or visiting this article on the 30 most common Gen Z slang words.
In all seriousness, Generation Z will soon grow way beyond ¼ of the renter population and it is time to start preparing properties and services for these younger, more technologically advanced renters.